The holiday season is here, but rather than feeling excitement, all I feel is sadness and loss. At first, I thought I was dealing with the realization that many of us are not going to have the chance to spend time with our loved ones because of COVID. But that wasn't it.
What I'm feeling is a sense of loss knowing that there will be no Black Friday fights to watch this year.
With COVID still raging, there will be fewer people showing up for Black Friday sales than any time in recent memory. In other words, we won't have any of those crazy brawls and tramplings that I've come to adore over the years.
The truth is that Black Friday fights have been waning for years, and I fear that this pandemic will be the final nail in the coffin, putting an end to this great American tradition.
Just knowing that nobody will excuse themselves early from Thanksgiving dinner to start loading spare change into tube socks to use as a flail or tucking their pepper spray into their sleeve for quick access makes me sad.
I mean, you probably couldn't make a "change sock" even if you wanted because of the damn coin shortage.
Why does it matter at all, you ask?
You see, Santa Claus showing up at the end of the Thanksgiving Day Parade never did much for me; I always felt the true beginning of the Christmas season was heralded by screeching middle-class moms and dads as they fought tooth and nail for a chance at getting "the perfect gift."
Back in the day, those of us who pulled ourselves out of the post-feast snooze early enough would be rewarded with compilations of all the carnage and headlines in the news, complete with video.
I would read those headlines and know that it's beginning to look a lot like Christmas.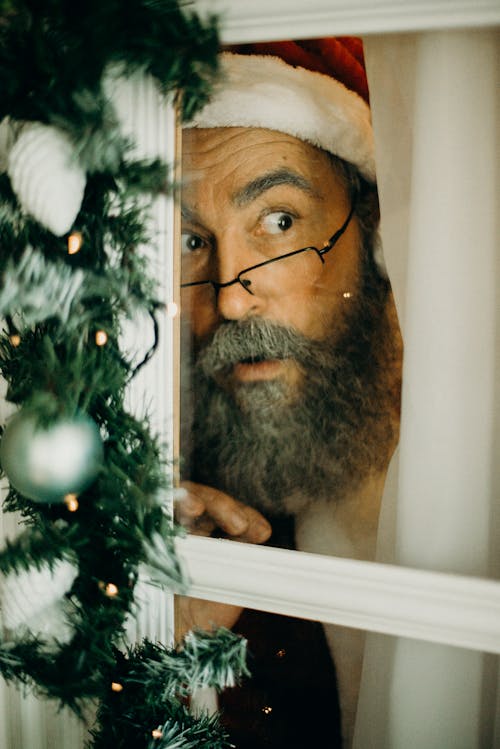 Black Friday used to be madness. It was the simple manifestation of the desire to go out and get more stuff. It was the purest form of entertainment.
But over time, it tapered off. People started buying most of their gifts online. Companies have deals all month long. There's no need to go out to get the best prices.
Personally, I want to blame Millennials. Even before COVID, they weren't the kind of people you'd see going out to repeatedly smash someone in the face for a better deal on a new set of pans.
Millennials could have collectively rejected the online shopping craze that led to this sad state of affairs. Rather than tucking a blackjack into their belt, chugging some post-feast Pepto Bismol, and leaving behind half-eaten pumpkin pie to test the limits of their bladders and patience in line at Best Buy (like their parents did), they sit it out.
It's just upsetting, especially when you consider that it looked like Millennials were poised to carry this tradition into the future. Things were looking up in the late aughts.
Not only did the arrival of iPhones seem to up the ante and inspire people to step on some necks to save money on an iPad, but society also had a technological breakthrough— live-streaming on smartphones.
To back that up, they have this desire to incessantly take pictures and videos of themselves! Millennials had all the tools to catch the action and the toys to motivate them to go out and do some real crazy stuff, and they had the narcissism to boot!
For a few years, Millennials had wrested the Black Friday coverage from the big media companies and showed unfiltered, unabashed violence and consumerism. They even shared it online with their friends. It was almost art.
I should have known it was too good to last, though.
Black Friday really went downhill when people stopped caring about capturing the action and began filming vertically and providing commentary to go with the video. It became more about their take on the situation than getting in on the action.
Quite frankly, it was selfish.
And now it's all over. Today, you're lucky if there is a single measly trampling at the doors of your favorite big box store. There might be some jostling, at best. I guess our society just lacks that drive to go out and put a dent in someone's head for a new pair of shoes or a coffee pot that sings. At least, not when they can buy it all online a few days later.
This year, with socially-distanced shopping and more people ordering online than ever before, I don't even think it's worth waking up to check the news.
I guess I'll just watch movies or something.
P.S. If you do go out, remember to film horizontally and to wear a mask.